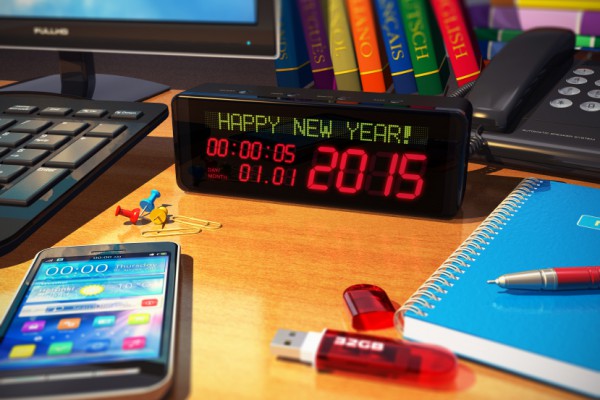 Experts have predicted mobile to be the breakout star for many years now. In 2015, the wake-up call is ringing loud and clear: Mobile is no longer a nice-to-have. According to the IBM Digital Analytics Benchmark, mobile devices drive more than half of all online traffic, one-in-three online purchases. Retailers and brands must adapt how they connect and engage with their mobile audiences to remain relevant and competitive in today's mobile-first world. To make this task less daunting, below are three helpful mobile commerce tips to kick off the new year.
Mobile SEO – One of the most important paths to your mobile customer is via search. The heavyweight as far as mobile SEO is concerned is still Google which controls 83% of mobile search. Early this year, the search giant expects to make new mobile-friendly labels a ranking factor. Bing is following suit. With #1 mobile rankings worth 300% more clicks than #2 rankings, mobile SEO is too important for retailers to avoid. If your brand is not prominently visible in organic search, you stand to lose a significant amount of traffic and mobile commerce. This challenge affects everyone.TIP: Brands using dedicated mobile sites need to address key mobile SEO deficiencies – like creating mobile versions of all pages, properly configuring mobile redirects, and using alternate link markup. Brands using responsive design or dynamic mobile content need to focus on keeping page loads under one second and minimizing file requests.
App Discovery – Apps have become a significant driver of mobile activity. Comscore estimates 52% of the time consumers spent online occurred within smartphone and tablet apps. Given these statistics, retailers are responding with custom apps. Over 70% of top retail brands offer both iOS and Android apps. Unfortunately, offering an app isn't enough – you must also promote your app to captive iOS and Android users. Half of top retailers are failing to so. As retailers continue to see app shoppers converting at higher rates and with larger cart sizes than mobile web shoppers, it will become more important to drive low-cost app discovery and awareness.TIP: Take better advantage of app promotion tools such as Apple's Smart Banners meta tags and custom Android app promotional banners. Better yet, consider using a Universal App Banner which automates conditional redirects and app detection across all platforms.
App Engagement – A common misunderstanding as far as apps are concerned is the "if we build it, they will come," theory. While 86% of mobile time is spent in apps, 80% leading retail apps do not support deeplinking as a way of enabling mobile web shoppers or email subscribers to directly open the app to make a purchase. Deeplinks offer an intelligent method for detecting whether an app is installed on the mobile device and open it vs. sending the clicker to a frustrating mobile login screen. Retailers should not attempt to engage their app audiences without deeplinks.TIP: As app engagement becomes a focus for e-commerce in 2015, work to define deeplink URL schemes in your iOS and Android apps. This will unlock explosive opportunities for more mobile commerce from every mobile marketing channel including SEM, SEO (app indexation), Social, Email, and more.